NAKANO's technology
Department
We are always inquisitive and uncompromising in everything we do.
Everything we do aims to satisfy our customers.
NAKANO specializes in machining difficult-to-machine materials and non-ferrous metal parts for a variety of industries. We aim to reduce delivery time, improve product quality, and lower costs by finding the best processing conditions.
SALES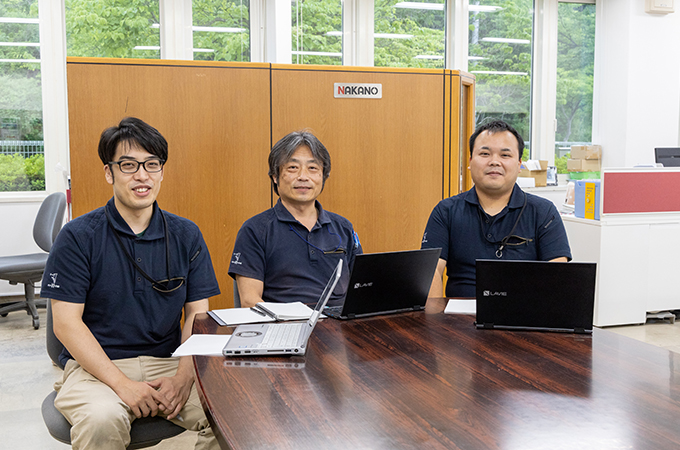 Sales Department
As the contact person, we listen to our customers' needs carefully and provide the best proposal. By close cooperation with our manufacturing department, we achieve the QCD (quality, cost, delivery), which meets your expectations. We manufacture prototypes that meet your requests promptly with fine details. We are confident in the technology we obtained over the years through the cooperation with various industries. Please make a request to confirm our flexibility.
MANUFACTURING
Manufacturing Department
Our manufacturing department consists of: the technical team who make full use of NC programming, the mechanical team who operate machine tools such as machining centers, and the finishing team who are in charge of deburring and finishing the products beautifully. When processing difficult-to-machine materials, the manual work is the critical component to improve the accuracy after the high-performance machine. With a passion and pride for manufacturing, we are committed to meet all our customers' needs.
QUALITY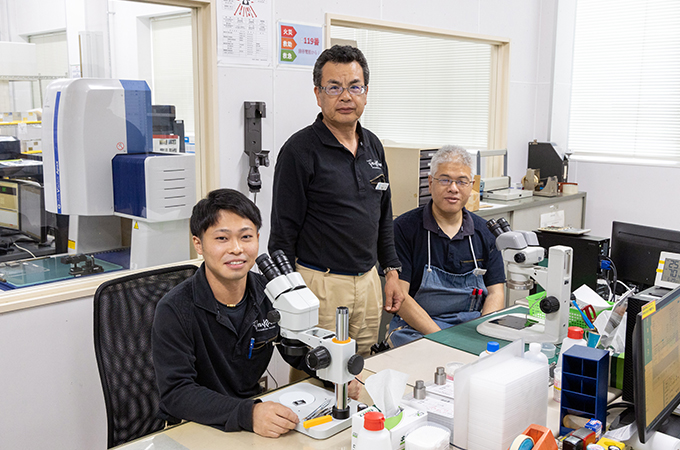 Quality Assurance Department
We conduct high standard machining, which meets the requirements for dimensional accuracy and visual beauty. To ensure customers' satisfaction, we always inspect our products with high-quality standards.