As a good corporation,
we are engaged in activities relating to society.
SPACE ELEVATOR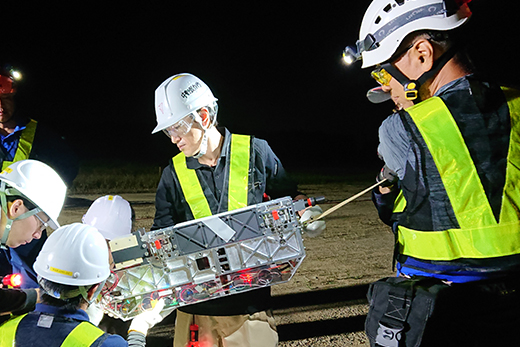 The elevator extending from the ground to the sky brings us to space
To spread aerospace industry in Fukushima, we have started our space elevator activities by manufacturing parts for Keio University's space elevator research project. The more we got involved, the more we realized that the necessity to apply the difficult-to-machine materials in space to minimize thermal displacement. Take this as starting point, we started to work on making a full-scale climber (elevator) in our factory as a professional in the machining of difficult-to-machine materials.
NAKANO is the first company in the world that participated in the space elevator project, which had been lead by interested students. There was a lot of knowledge and technology to learn for the first time about electronic control, airframe design, and weight calculation in climber manufacturing. This has a positive impact on human resource development, community contributions, and the acquisition of skills that can be applied to our work.
We are always willing to face new challenges in different fields.
INTERNSHIP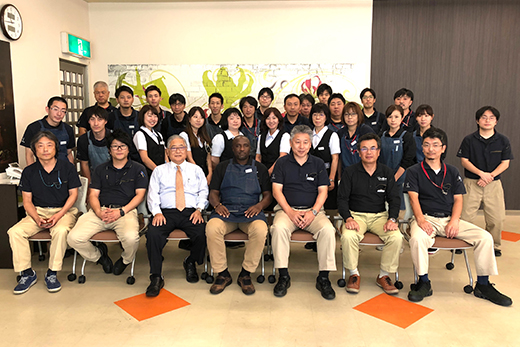 Supporting African youth through internships.
The policy that aims to assist the strong and sustainable economic growth in Africa through government-civilian cooperation was announced by Japanese Government in June 2013. The ABE Initiative (African Business Education Initiative for Youth) is a five-year project which invites 1,000 Africa young to study in universities or graduate schools and to start internship in Japan. We, NAKANO, is proud to be one of the host companies for the "Master's Degree and Internship Program".